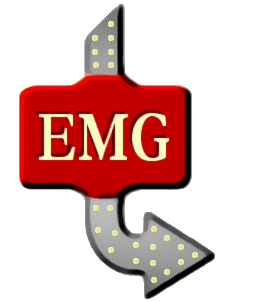 ABOUT US
Licensing requests
FILM MUSIC SUPERVISION
ARTIST DEVELOPMENT*
MARKETING*
*Soon to be posted.
---
Espy Texas LLC - Bob-A-Lew Music
PO Box 478
Osprey, FL 34229-0478
Ph: (512) 652-8722
royalties@espymusic.com
---
KIM ESPY
As a teenager in 1955, I saw Elvis perform "HOUND DOG" on the Ed Sullivan Show and in the film "BLACKBOARD JUNGLE", I heard Bill Haley's "ROCK AROUND THE CLOCK". Something happened inside me, the music made me feel! I immediately bought my first record, Elvis's "HOUND DOG", even though I didn't have a record player! We were relocating to Paris, France, my Dad was in the Army and on the ship to France I tried out for a talent show and sang "Rock Around the Clock" with a band. From that time forward it was white buck shoes, leather jackets and "duck tails" (when I could get away with it). In the school band I played trumpet but switched to saxophone because I thought the girls thought it was sexy. In 1961 at small college in Texas, I was part of a trio with Ray Hildebrand and Neal Ford that subsequently was reduced to a duo when Ray wrote a song for a duet called "HEY PAULA" and became half of Paul and Paula, their record went on to be a Billboard #1 record. Neal and I were also signed to Phillips Records, as "The Ramada's" and had two releases "Teenage Dream" written by my girlfriend Ronda Horn (who would become my wife) and me, followed by "Summer Steady". I was hooked!

When it became clear that rock stardom was not in my immediate future, I spent ten years with Frito Lay, in management. In 1972 Ronda and I relocated to California with our daughter, Mindy, to get back in the "business that had stolen our hearts". During the next ten years, I found myself applying what I had learned as an artist and a businessman to the "other side of the desk". My first job was with producer Jackie Mills (Bobby Sherman, Brady Bunch, Davy Jones); I was approached by Lawrence Welk Music Publishing asked to manage their first "pop" office in Hollywood. There I learned about the value of song copyrights and how to appraise a catalogue. I acquired the first song for my publishing catalogue, "Two Sides" and "The Carpenters" soon recorded it on their last album. Screen Gems Music hired me as Creative Director West Coast. Their catalogues were incredible, with writers like, Mann & Weil, Carole King, Gerry Goffin, Mark James and Michael Masser. After two successful years I was enticed to join Scotti Brothers Records and develop their Publishing Company and manage the A&R Department. I had a good run there with Survivor ("EYE OF THE TIGER"- ROCKY IV), Leif Garrett (Platinum Album), Fred Knoblock ("WHY NOT ME"- Billboard Number #1 Record and one of BMI's most performed song 1980), Fred and Susan Anton's hit "KILLIN TIME'. I co-wrote John Schneider's of "DUKES OF HAZARD" fame, "THEM GOOD OLD BOYS ARE BAD" it was a Top 10 Billboard Country song, and most performed BMI. While I was there we had Billboard Awards for the year as: The #1. Pop Single Label (20), New Male Artist of the Year, New Male Vocalist of the Year, Top Country Artist and Duo of the Year. I also produced and co-wrote Petula Clark's hit ("Natural Love"). I ultimately left the company to form Espy Music Group, with offices in Nashville and Los Angeles.
Espy Music Group is a management, production and publishing company dedicated to the discovery, development and promotion of music talent. We managed, developed and produced several artist and had recordings by Sheena Easton, Diana Ross, Rita Coolidge, Tanya Tucker, Nikki Costa and Frizell and West, In conjunction with Frank Dileo (Michael Jackson's manager) I found, purchased and ultimately sold several publishing catalogues (including B.B. King's songs) and an R & B label from the 1950's, Modern Records. In 1995 Bob A Lew Music, a publishing company representing artist/writers such as Bonnie Raitt, Bruce Hornsby, Huey Lewis, Phil Every, Rita Coolidge, Asleep at the Wheel, Tower of Power, Eric Burdon, merged with Espy Music Group. Opening EMG studios in North Hollywood was a milestone that we really enjoyed since it meant that the music was actually happening on the premises, and the excitement was palpable! It was there that we were able to develop several bands and sign them to various record labels.

During the development of my business, I found that being involved in NARAS (The Recording Academy) as Governor, President of the LA Chapter, and National Trustee was a good way to "give back" to the industry that has been so good to me. I loved helping to create music scholarships for deserving students and utilizing the resources of Music Cares to help musicians who were in need. I was also President of the California Copyright Conference, which is another great organization.

In 2004 we decided to pack up the LA gear and return to our Texas roots, so we chose the "Live Music Capitol of the World", Austin, Texas. Although a bit more "laid back" than the hectic LA pace and lifestyle, the change has proved to be a good one with time to recharge the batteries and never a void of good music to explore! Whether it is signing a new artist, being in a recording session, going to one of our writer's gigs, or simply listening to the creation of a song, the process is still as exciting as it was to hear the applause after "Rock Around the Clock". Thankfully, the "feeling" is alive and well!
RONDA ESPY
I like to think that in the fifties when I was spending my teenage years working behind the counter of a small record store in Midland, Texas, I was being prepared for my future life in the music business! It was there that I met local celebrity Roy Orbison (and his hunky guitar player, Joe Melson) giving them the tips on the "newest releases" to take into the listening booth. And, it was there that I listened to everything from Al Jolson, to Original Cast Recordings like Carousel (John Raitt was yummy), as well as the newest "Country" star, Elvis and "my idols" Ricky Nelson and The Everly Brothers, creating a taste for an eclectic mix of great music, which remains intact to this day. Much later in life when I would meet some of these people I was overwhelmed because of what their music had meant to me as a teenager. Today, knowing members of "The Crickets" when Lubbock's Buddy Holly was so HUGE to me is awesome, or hanging with the writer of most of the Ricky Nelson hits, or representing Phil Everly, feels like dreams come true to me!

In college I met my soul mate, Kim, and we were married within 6 months of meeting! My first gift to him was a baritone uke so that he could sing to me in the car when we were on dates! (He got me with Ricky Nelson songs). We wrote the songs that were ultimately recorded by his group, The Ramadas, on Phillips Records. Ah, to be young, in love, and have a record deal! We were on Top of the World! "Bubbling under the Hot 100" ended up being our ultimate high point, but we continued to write songs, even though dreams of stardom were fleeting.

In the seventies, our young family (now including daughter, Mindy) packed up the U-Haul and moved to Los Angeles to "get in the music business". We opened a publishing company for a Houston oilman who wanted to be "in the business" because he was dating a Golddigger from the Dean Martin show….but what the heck…it got us to California! Subsequent publishing stints working for G. David Schine ("French Connection" Producer and McCarthy hearings player), and Snuff Garrett (one of the most successful and colorful Record Producers in the business, who "happened" to be from Texas) and then deciding to go to law school at night, ultimately ended up with me as head of Business Affairs for Chrysalis Records and Chrysalis Music for eight years, where I worked with the likes of Blondie, John Waite and The Babys, Pat Benatar, Huey Lewis, The Fabulous Thunderbirds and Billy Idol. (maybe I should write a book!)

In 1986, I left Chrysalis to form Bob-A-Lew Music with Huey Lewis and Bob Brown (Huey's Manager). We were almost immediately an incredibly successful independent publishing company representing Huey and the band, Bruce Hornsby, Bonnie Raitt and some great Bay Area writer. We were selling records like crazy almost from the day we opened the doors. In 1995, with Huey and Bob no longer involved in the company, BAL merged with Espy Music Group. Kim and I continue to represent a great stable of artist/writers (some of whom have been with us since the beginning of BAL). The writers we represent are all great talents, but more than that, great people with whom we really enjoy working. It all starts with the song, in my opinion…and our writers have written some of the best!

Returning to Texas in 2004, again seems like the completion of the circle. We are able to return to our roots bringing back the friendships that we have made in this business, and are surrounded by incredible talent that continues to make each day musical. I work with songwriters who constantly amaze me by how wonderfully they "say it with song" and my background of growing up with Film Musicals is now being utilized by doing music supervision in films. AM I LUCKY, OR WHAT???